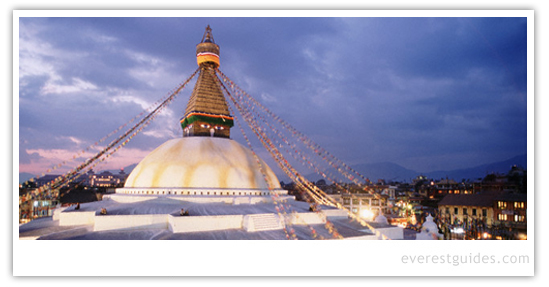 Itinerary

Day 01  Arrival and transfer to the hotel.

Day 02  Drive to Pokhara.

Day 03  20 minutes drive south to Thare Khola and start the trek.

Day 04  Camp at Bhumdi Village.

Day 05  Trek to Panchase Camp at panchase phedi.

Day 06  Trek Down to Bhadaure Via panchase.

Day 07  Trek ends after a 4-hourto Kade and drive back to pokhara and camp near the lake.

Day 08  Drive to Fishling. Rafting to Mugling and camp near the river.

Day 09  A 3-hour raft to Chitwan and overnight at the tented Camp at Tiger Mountain Resort.

Day 10  Full Day Jungle activities in the National Park.

Day 11  Drive to Kathmandu.

Day 12  Sightseeing in Changu Narayan and Bhaktapur. Overnightat hotel Thamel.

Day 13  Sightseening in Pashupatinath, Boudhanath and Swyambhunath.

Day 14  Free day in Kathmandu.

Day 15  Transfer to the airport and departure.